Aapex Property Management has been owned by Mike Carlson since November 1989 and managed for the past 21 years by Deanna Hansen. Our staff is the best trained in the industry with combined experience of more than 10,000 units/years. With the experience of our staff we can handle any problem quickly and effectively.
Aapex Property Management offers its clients a complete management service. We can handle everything from selecting the most qualified tenants to evicting the most hardcore problem; from fixing a leaky faucet to remodeling a family room or rebuilding the entire house. And because it's all handled in house, we can act quickly and be cost effective.This gives our clients the best service at an affordable price.
We handle properties for many owners of single family homes. We manage small multi-unit residences ranging from 2 units to 12 units. We have consulted with owners of large complexes and assisted them in setting up their computer systems and programs.
We specialize in maintaining homes so as to keep the property values high for our investors and owners who may wish to sell in the future. We have been able to turn run down properties into good properties. We have also been able to turn negative cash flow properties into ones that have substantial positive cash flows.
Meet Our Team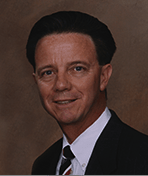 Mike Carlson Owner
Mike is a Bay Area native, having lived in San Leandro, Hayward, Pittsburg and Castro Valley. Mike was a real estate agent in the Walnut Creek area for several years where he specialized in rental properties. He has also worked as a Store Manager and Buyer for The Good Guys for 7 years. Mike is a member with the National Association of Residential Property Managers and has received his Master Property Management designation. He has been an instructor at 6 National Conventions on various property management subjects.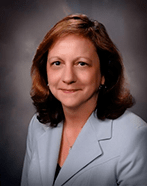 Deanna Hansen Property Manager
Deanna is a Bay Area native being raised in San Leandro. Before coming to Aapex, Deanna had a long career in the Banking industry. Deanna brings to Aapex many years experience in the customer service area, and really knows how to treat Aapex's clients. Deanna was the 2007 President of the Alameda / Contra Costa Association of Residential Property Managers. Before Becoming President she served as Secretary and Vice President. She was also the 2008-2010 Education Chair for the California Association of Residential Property Managers and the 2011 -12 President elect. She is also very involved with the Association on the National Level. Deanna has also been awarded the designation of Residential Management Professional, (RMP®) from The National Association of Residential Property Managers.
Deanna was also voted in as the 2012-2013 President of the California Association of Residential Property Managers, CALNARPM.