The question is – should you allow pets in your rental property? I think if you go ahead and do your due diligence, allowing pets at a rental property is a good thing. A lot of people out there are looking for rental properties for their families, including their pets. We all know that pets have become family members. So, although a lot of owners have heard horror stories about pets doing damage to property and digging under the fences or ruining the carpets and scratching the hardwood floors, it's worth the risk.
Mitigating Risk: Screen the Pets
We go out to the current property where a tenant is living and we meet the pet. We also inspect the interior and exterior of the home to see if there's any damage being caused by the pet. Once we have determined the tenants are good pet owners, we will approve them to move into our property. We do collect an extra security deposit and in some cases, we charge an extra amount of pet rent every month. We also ask that tenants get rental insurance that will cover the dog or cat or whatever the pet happens to be. We ask that they name Aapex Property Management and the property owner as additional insured.
Include a Pet Addendum
We create a
pet addendum
that the tenants have to sign as part of their lease agreement. It states in specific terms what's expected of them when a pet is in the property. Then, we go out every six months and do an inspection to make sure there isn't any pet damage, and we verify the pets are the same pets that were approved to be in the property. We want to make sure the animals are behaving and not causing problems.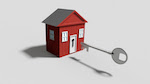 By doing this extra bit of work at Aapex Property Management, we have found that we get good pet owners in our property. Everyone needs a place to live, including people with pets. Don't be afraid of allowing pets into your rental property. Do a little due diligence and make sure the pet will be a good fit for you and the neighborhood.