Our topic today is sharing the top 3 property management companies in East Bay – besides Aapex Property Management, of course. There are many fine companies in this area that do property management. Each company does things a little bit differently. They all have their own personalities and a different sense of services. It's important to do a little research before making a decision. We always recommend that you talk to a few property managers before you hire one.
Harbor Bay Realty in Alameda is a wonderful property management company. They do a lot of great work, and your investment property would be very well taken care of under the management of Harbor Bay.
There is also CWP in San Leandro, which we can recommend very highly. You will get the chance to work with Karen Bergendahl, who offers wonderful service.
Finally, there is American Property Management, run by Walt Wilte in our area. They are very professional and good at what they do.
I recommend any property management company that is an active member of the National Association of Residential Property Managers (NARPM). You can find property management referrals on their website if you visit narpm.org. Companies that are active with this association really stand out for property owners because they adhere to a high code of ethics, and you know the property managers are well trained and educated.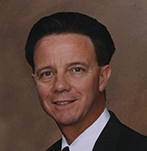 Of course, I recommend Aapex Property Management as your number one choice. We are proud of the services we provide, and we are also the only company in the East Bay that has earned the designation of Master Property Manager from NARPM.
If you have any questions about the property management services we provide, or you'd like more information on property management in the East Bay, please contact us at Aapex Property Management, and we'd be happy to give you some help.